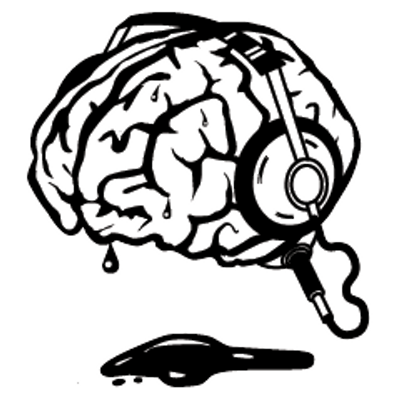 Rob Lacey
Brighton, UK - contact@robl.me
Software Engineer working since 2008 with Ruby / Ruby on Rails, love a bit of Elixir / Phoenix. I also poke through other people's code and make PRs for OpenSource Ruby projects that sometimes make it. Currently working at Juniper Education making code for UK schools.
---
technical skills
I started my career as a Hostmaster for an Internet Service Provider and quickly moved to Network Operations Engineer, and then Third-Line Support providing support to any number of different operating systems and environments. I've always had a personal passion for building web applications and websites so I took the first available opportunity, 13 years ago, to move into the role of a Software Engineer. I have been working both full-time and freelance in that capacity since 2008, working primarily with Ruby 1.x through to 3.x (and with Rails for web development since 1.1.3 through to 7.x).
I have worked in small teams both as an individual and pair programming using Test Driven and Behaviour Driven Development with Test::Unit and Rspec. All projects required learning new tools and keeping abreast of appropriate technology including: API (including JSON-API), SOAP, REST, ActiveResource, Socket based Daemons, ActiveMerchant, Ferret/Solr, HAML, Resque, DelayedJob, and all the usual culprits. I have also worked using various deployment environments including Nginx and Apache with Puma / Mongrel / Thin Passenger / Unicorn / Puma, and Enterprise level platforms like EngineYard and Heroku.
I actively submit Pull Requests, Bug Reports to Open Source projects, and unashamedly monkey patch / extend Gems / core Ruby in our projects. Equally happy to build new features or grind through awkward bugs, refactoring and upgrades.
Qualifications

Certified Scrum Master, Certified MySQL Professional

Programming Languages

Ruby (inc. Ruby on Rails, JRuby), JavaScript, PHP, Bash, Perl. Working on learning Elxir, Python, Rust

Web Development

HTML, HAML, CSS, Sass, Javascript, jQuery, React, Backbone

Operating Systems

Linux RedHat, Fedora, CentOS, WhiteBox, Debian, Ubuntu, Windows (2k / 2k3 Server, XP, Vista, 7), Gentoo

Server Applications

Nginx, Apache, Monit, Redis, Memcache, Exim, ProFTPd, Exim, Zope, Plesk, IIS

Databases

MySQL, PostgreSQL, MongoDB, SQLite, LDAP

Version Control

Git, Subversion, Darcs, CVS

Deployment Environments

Linode, Amazon EC2 / S3 / Cloudfront, EngineYard, Heroku, VMware, OpenVZ (Virtuozzo), Xen

Firewalls and Networking

Iptables, Fortigate, Netscreen, Cisco, Ascend routers, Server Iron load balancers
work experience / history
Senior Software Engineer (April 2023 - current)
Working mostly remotely as a Senior Developer in a new team. When I find out what I'll be doing I'll let you know.
Senior Software Engineer (January 2023 - March 2023)
Working mostly remotely as a Senior Developer in a new team. When I find out what I'll be doing I'll let you know.
Senior Developer / Rostering Team Lead (March 2019 - January 2023)
Working remotely as a Senior Developer in a team of 8 across multiple projects offering SaaS solutions that supports the NHS with it comes to staff eLeave, Rostering, and Re-validation of staff licencing. Currently working as Project Lead for a new eRostering solution. Responsibilities are varied and flexible, from Frontend with React, Backbone, Stimulus, jQuery, Backend with Ruby/Rails (upto 7.x), upgrading, refactoring, new Features, Bug fixes and Enhancements.
Senior Developer (March 2009 - February 2019)
Working remotely in a small development / product team (based in Brighton, UK with my team in New York, USA) for a very high volume music site. Building and maintaining a Social / E-commerce / Music site requiring anything from payment processing, media (images, audio and video) conversion, scaling performance, providing an API for external developers, Android/iOS mobile applications and Third-Party fulfillers, integrating with Facebook, Twitter, Soundcloud, Zencoder, Zendesk and a number of other third party APIs.
Freelance Software Developer (September 2008 - January 2023)
Working for a number of clients, taking existing code bases, upgrading, adding new features and testing existing code. Working on ongoing support contracts to maintain daily operation of client web sites.
Advantage Interactive Limited
Senior Developer / Systems Architect (July 2006 - September 2008)
I worked in a small team of developers maintaining three of the company's core web sites and provisioning systems. Programming primarily in Ruby / Ruby On Rails and working in sprints using a combination of Scrum and XP methodologies to incrementally roll out new functionality and new products whilst maintaining the core code base. The role involves constant interaction with other team members to plan and deliver solutions, communications with all departments within the company and mentoring junior members of staff. The role requires me to use my systems admin skills, pick up new ideas and react quickly to resolve issues.
Hosting Engineer (November 2005 - July 2006)
I worked in a small Operations Team maintaining the network, domain registration, web hosting and mail platforms and acted as an escalation point for the Support Teams. The role required me to solve problems using a number of different skills and learning to prioritise tasks.
Mistral Internet (formerly Frontier Internet)
3rd Line Technical Support Engineer / ISP / Systems Engineer (July 2005 - November 2005)
I worked in a busy Support Department, managing internal and customer tickets on a variety of services including: managed servers, connectivity, firewalls, MySQL / MSSQL Databases, IIS / Apache Web Services. I acted as the escalation point for 1st and 2nd Line Support Teams. My duties varied on a daily basis because of the range of services that were offered and involved communication between multiple departments as well as direct contact with customers. Other duties include some coding projects and consolidating several different hosting platforms into one single new platform.
Network Operations Engineer (August 2002 - July 2005)
I worked in a small Network Operations team maintaining the core web, mail and data systems. The role involved sys-admin, configuring and installing Leased Lines at customer sites, network monitoring, DNS, MySQL. I used our internal ticketing systems to resolve internal and customer problems. Web development in PHP / MySQL for internal systems.
Hostmaster (November 2000 - August 2002)
I worked in a small team dealing with processing customers orders from initial set-up internet services. e.g. web hosting, mailboxes, dial-up, ADSL, etc. The role primarily involved domain maintenance and general office administration but also had scope to get involved in all technical aspects of the business, DNS management and programming in PHP / MySQL. It required interaction between sales, admin and Network Operations departments across two company sites and pre-sales enquiries from customers.
education / qualifications
BSc Honours Musical Instrument Technology
A Level Physics, Maths, Electronics
AS-Level Music Technology
10 GCSEs
other information
Interests include; online gaming, music fanatic, horror/sci-fi/thriller films, coding, gigs, playing guitar, socialising, cats, filmmaking. Currently learning drums. Married, Full clean driving license, Vegetarian
current projects
I currently work on these projects on/off, well the day job I do every day.
previous projects
All projects and project involvement has a life-span and some projects die and sometimes we move onto other things.