If you've never heard of why the lucky stiff perhaps you've been living under a rock for the past 10 years and hitting your Ruby apps with a blunt tuna. They wrote a ton of stuff in Ruby such as Hpricot, Shoes, Syck, Camping, I could go on I won't.
_why also wrote an online book called why's (poignant) guide to ruby, it's inspirational and funny and bat shit silly. You should read it. I managed to get a physical copy because someone decided to put lots of effort into making it so.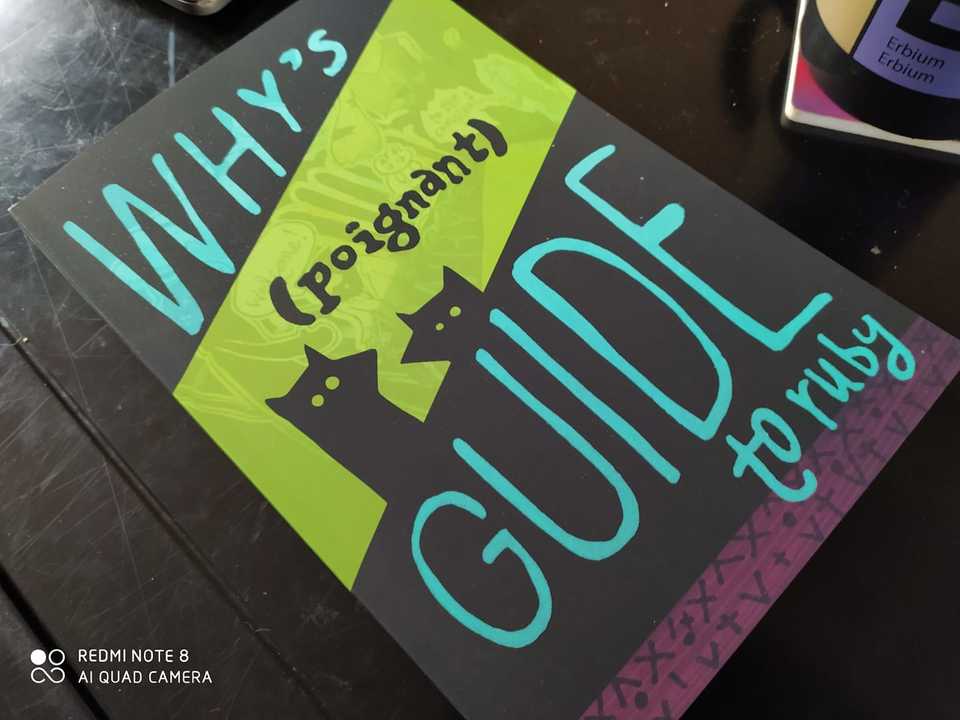 If you ever find this, buy it, read it, code till your fingers are a bit sore.